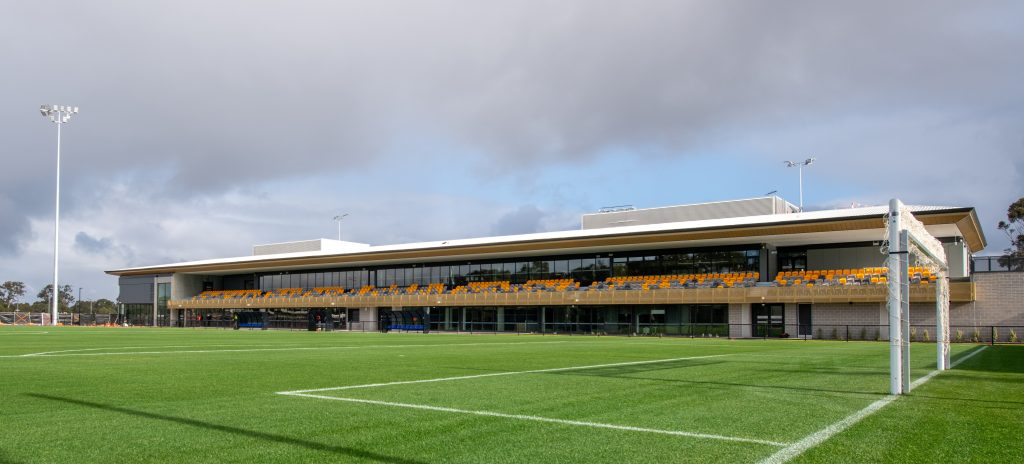 Cleaning Melbourne has successfully partnered with Football Victoria to deliver cleaning and soft services for The Home of Matildas and State Football Centre, the new elite football facility located at La Trobe University, Bundoora.
Services at the venue moving forward will include:
General Cleaning
Periodical Maintenance
Waste Management
Pest Control
Sanitary and Hygiene Services
Special Events and Match Day Services
The facility is designed by women, for women and will support football at the elite and community level by delivering an experience unparalleled in Australian football.
The precinct features state-of-the-art turf and synthetic pitches, a variety of changerooms including CommBank Matilda's customized dedicated changeroom, a fully equipped gym, medical facilities, modern recovery areas, function spaces, and an 800-seat grandstand.
Football Victoria's administration is now based at the facility, which has also been used extensively for community tournaments, national team training camps and as a home venue for Melbourne Victory's A-League Women's team.

Cleaning Melbourne's broad presence in the local area and reputation for delivering excellence in service standards was one of the main contributors in securing this much sought after contract.
Cleaning Melbourne's CEO and Managing Director, David Gagovski, described The Home of the Matildas as a wonderful facility and an exciting way to encourage and recognise the development and growth of women's Football.
"Cleaning Melbourne is privileged to be awarded the contract for such an important venue and we are excited about supporting the operations of a world class facility. This is another example of Cleaning Melbourne's ability to be able deliver and manage several service offerings under the one contract whilst maintaining excellent standards across all services," he said.
"We have a commitment to innovative and efficient service offerings and we are confident that our CARE approach will not only support the service delivery but will also be a pivotal factor in ensuring The Home of the Matildas is a great venue to work visit and play".
Cleaning Melbourne has a passion and focus on supporting community needs especially in the local communities they operate. There are several examples of supporting community engagement initiatives and other programs.
One of the main areas Cleaning Melbourne proudly supports is the development of Women's sport. For the last two seasons, Cleaning Melbourne has been the naming rights sponsor for the Northern Football Netball League Senior Women's competition and will provide further support to Football Victoria to help develop Women's participation in the region.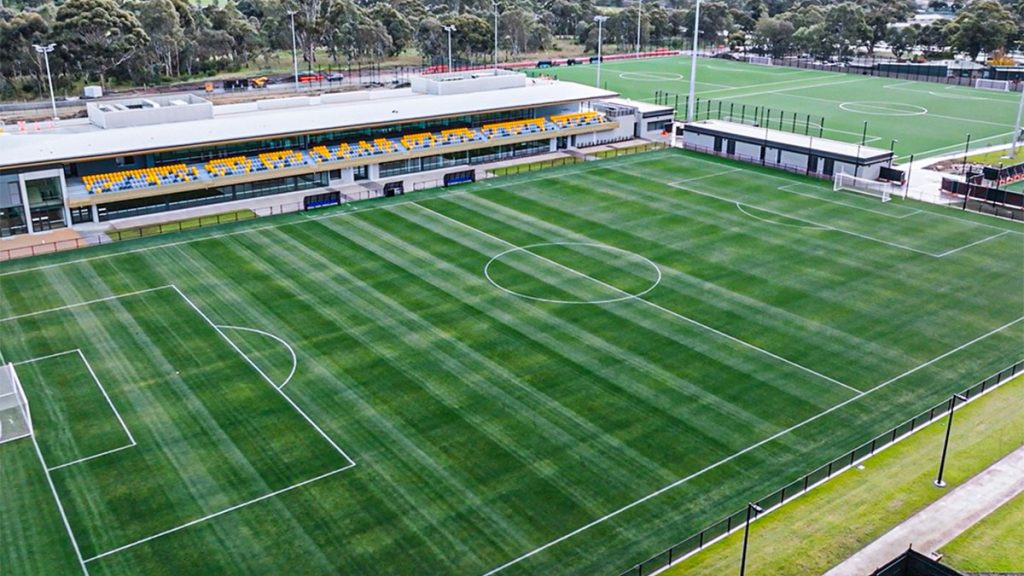 Head of Venue Operations for Football Victoria, Kieran Grealish said.
"We are excited to partner with Cleaning Melbourne given their alignment and passion for women's sport and the growth of the game as well as their proven expertise with the Management and delivery of Cleaning and soft services"
"The team have been a pleasure to deal with and have certainly hit the ground running. We look forward to a long partnership."
The State Football Centre & Home of the Matildas will be a home training venue for the Comm Bank Matildas in the lead up to major tournaments.
The venue will also host the Melbourne Victory Women's A-League home games and various community Football events and tournaments.