Staff Training & Development
Here at Cleaning Melbourne, we take staff development and health and safety training for cleaners seriously. Our staff are trained for a wide range of cleaning services. Whether they're responsible for pressure washing or high rise window cleaning, regular training ensures that everyone is up-to-date with best practices in every sector.
Training is a two-way street. We hire experienced, professional cleaners that add value to the team, teaching us as much as we teach them. Our carefully hired staff is well trained, has a high level of expertise, and behaves in a professional manner, being courteous, polite, and reliable.
Health & Safety Training For Our Cleaners
We pride ourselves on offering safety equipment to all our staff. You can rest assured that the best safety procedures are followed when you seek one of our services. Every member of our team has received health & safety training for cleaners, as well as communication training, COVID cleaning training, and specific training for the range of niche cleaning services that we offer.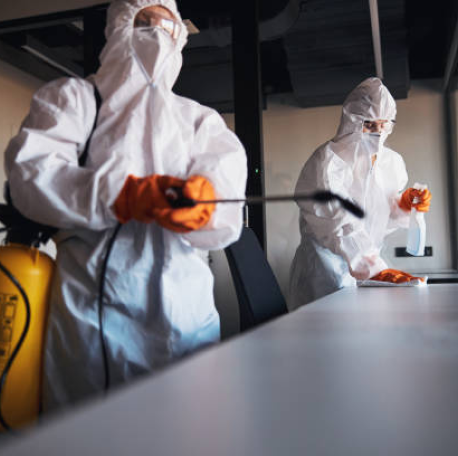 Whether it's a small task like removing cobwebs and wiping sills or a challenging task like post-construction cleaning, our cleaners have been fully trained for their role. We handpick our teams for specific tasks. Members of these teams are personally trained for each task and will bring their expertise and experience to the work at hand.
We also pride ourselves on delivering results. Our checklists and supervisors ensure that our personnel are answerable and careful. We value communication skills and train our staff to assess the nature of the task at hand, then effectively communicate to you the situation before any cleaning takes place. Feel free to ask our friendly and accessible staff for suggestions, advice, or information that you require before we get to work in your space.
Work With Us
Are you interested in a Cleaning Melbourne career? With our broad range of specialised cleaning services, we're always looking for qualified and experienced cleaners to join our commercial cleaning company in Melbourne. Browse our current listings and learn more about the types of cleaning positions we offer.
Careers